VR Session Gift Certificates in Saint Petersburg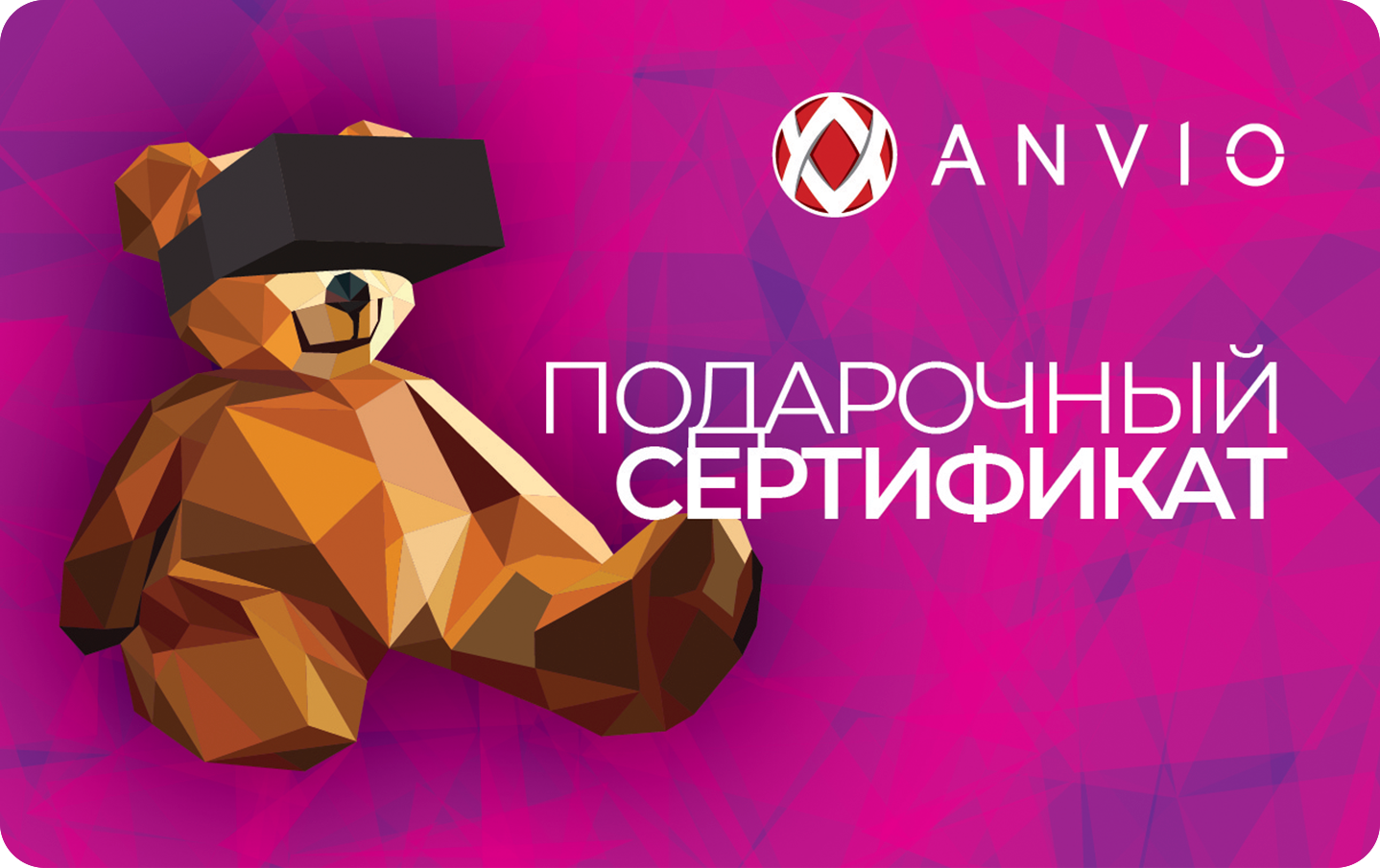 There were no such gifts yet!
Unique gift
VR sessio
There are many reasons for giving each other gifts. We've created a series of gift certificates for different occasions. Choose any certificate and please your loved ones with an unusual gift!
Terms of Use
Terms of Certificate Purchase and Use
Location Attendance Rules
The certificate can be used to pay for two sessions. If you need to book a session that exceeds the nominal value of the certificate, the surcharge is possible in cash or by credit card.
The certificate is valid for 3 months from the date of purchase.
To purchase a certificate, you must pay the bill. The bill is sent by email.
Terms of delivery in your city check with the manager.
You can also buy a certificate directly at Anvio locations in Moscow, Saint Petersburg, Ufa, Kazan, Chelyabinsk, Kaliningrad, Volgograd and Voronezh.
You can book a session using your certificate by calling the location selected for the visit.
Certificates are not subject to exchange and return.
Discounts for sessions by certificate are not applied.
The guests shall arrive at the location 20 minutes before the session to receive instructions.
High heels are strictly forbidden! It is important that you wear flat shoes ensuring good protection of the foot bridge (sneakers, boots).
The clothes shall have no reflective elements
Our games are subject to age restrictions. Lost Sanctuary is intended for children at least 10 years old. City-Z s intended for children at least 12 years old.
Guests under 18 years can play games with the consent of their guardian. Children must have a consent form filled out by their parent and copies of documents (parent and player). A photograph will be enough.